ESG Reporting Revolution – Firms Must Grapple With The Need For Real Numbers
As socially responsible investing (SRI) became increasingly important to investors, many companies began to produce glossy annual sustainability reports. However, those reports often offered style over substance and a lack of widely accepted reporting standards meant that many companies were able to avoid unpleasant disclosures. In January, a bold letter to CEOs from BlackRock CEO Larry Fink promised to change this, forcing companies to engage meaningfully with the need for environmental, social, and governance (ESG) disclosures.
In today's investment environment, ESG matters. But too often, investors struggle to find the information they need to manage ESG risks in their portfolio.
Consider the following cautionary tale. In July, fast fashion retailer Boohoo saw its share price plunge. The retailer had been enjoying a rally following the broad market selloff of the first quarter. Then allegations about the working conditions and wages of the workers in its UK supply chain sent the share price crashing. The stock has since regained some lost ground, but Boohoo faces significant challenges including a social media backlash, threats of government enforcement action, and suspensions from various fashion websites.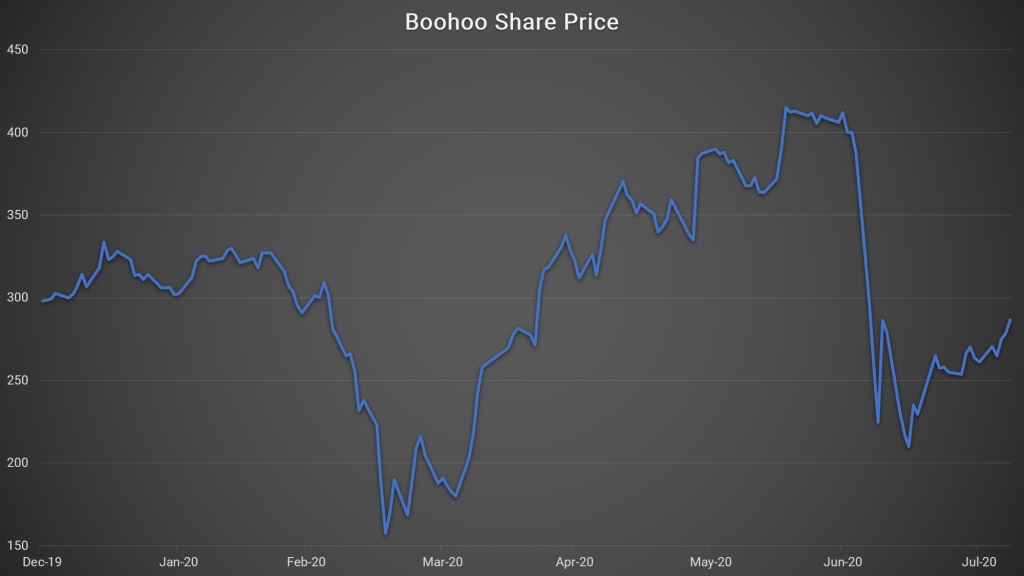 Source: Yahoo! Finance. Boohoo share price. August 2020.
What is most striking about the Boohoo story is that its shares were major holdings in many prominent SRI funds, which apparently relied on positive ratings from ESG rating agencies such as MSCI – the agency gave Boohoo an AA rating in June – to justify its inclusion in their portfolios.
This story highlights the fact that current ESG reporting standards often fail to provide the information needed to make accurate SRI decisions. Change is urgently needed.
Enhanced disclosure
When Blackrock CEO Larry Fink penned his now-famous letter to CEOs in January, he emphasized disclosure as a core issue in the transition to sustainable economic development. Without clear, accurate, reliable, and comparable data about companies' ESG performance, it is impossible to identify truly sustainable businesses and distinguish them from poor-performing peers.
According to Fink, while it is challenging to provide quality data on some ESG issues, enormous global efforts have been made to develop useful and meaningful ESG reporting standards.
Blackrock recommends – and indeed, now demands – that its investee companies look to the guidance contained in the Sustainability Accounting Standards Board (SASB) standards and the recommendations of the Task Force on Climate-Related Financial Disclosures (TCFD).
While acknowledging that developing robust ESG reporting frameworks is a challenge, Fink wrote: "This year, we are asking the companies that we invest in on behalf of our clients to: (1) publish a disclosure in line with industry-specific SASB guidelines by year-end, if you have not already done so, or disclose a similar set of data in a way that is relevant to your particular business; and (2) disclose climate-related risks in line with the TCFD's recommendations, if you have not already done so."
Although Blackrock's expectations will only directly affect the companies it invests in, given its status as the world's biggest asset manager, its reporting requirements will indirectly affect the behavior of companies worldwide.
Time for change
As businesses grapple with the impact of the coronavirus pandemic and the global economic crisis, some corporate leaders argue that tough external conditions make the need for robust ESG data relatively less important. But as the Boohoo case demonstrates, rather than diminishing the importance of ESG considerations, the crisis has in fact enhanced investor concerns about firms that misbehave.
Therefore, despite the many challenges facing businesses, it is time for companies to begin providing the robust and reliable ESG data that investors truly need.
Intuition Know-How has a number of tutorials that are relevant to ESG and reporting:
ESG & SRI – An Introduction
Corporate Governance
Corporate Social Responsibility (CSR)
ESG & SRI Reporting (Coming Soon)
ESG & SRI Primer (Coming Soon)
ESG & SRI – Investing (Coming Soon)
ESG Factors (Coming Soon)
SRI Strategies (Coming Soon)
Green Assets (Coming Soon)