COVID-19: How Organizations Should A.C.T.
The escalation of the COVID-19 pandemic has had a huge impact on all aspects of society, from the stock market to our day-to-day lives and everything in between. While nations have had varied responses, most world leaders accept the need for Social Distancing. The duration of this necessary period is unknown and has caused global uncertainty, especially in the world of work.
All industries are affected, the most notable organizational response to the crisis has been the increase in remote working (where possible). On this, global research from Merchant Savvy notes that remote working has increased by 159% since 2005. Despite this trend, this social distancing period will be the first sustained mass cycle of remote working for many organizations and individuals.
How organizations A.C.T. in response to this is vital to business stability. That is, how they accept the crisis, how they communicate with employees, and how they train their workforce during these challenging times.
Accept
the Crisis
Accepting the need for remote working is the first step for organizations. Prioritizing the needs of the wider public and employees has long term business benefits including an opportunity to showcase social responsibility and build a knowledge base on flexible work practices.
Showcase Social Responsibility
Social responsibility has clear links to consumer behavior, particularly in the younger cohort.
PWC found that 56% of a sample of over 4,000 millennials said they would consider leaving a role if an organizations values didn't match their own. Additionally, research from Forbes on over 5,000 millennials found that over 70% of respondents consider organizational values before making a purchase. The bottom line? Organizations prioritizing the safety of their employees and the wider public are less likely to be viewed negatively.
Build a Knowledge Base on Flexible Work Practices
This is an opportunity for organizations to build a knowledge base associated with remote working practices. Figures combined from Gallup's database of 31 Million workers and Owl Lab's Annual Remote Working Report estimate that 20% of the US workforce work remotely full time. This prolonged period of social distancing will increase that figure, allowing employers to assess their flexible working practices and strategies.
Organizations that utilize this period to explore the possibility of increasing flexibility can make permanent alterations to their practices. Increased trust between employer and employee and improved employee well-being and productivity are among the benefits to flexible working.
A study of 16,000 Chinese employees found that 13% of remote workers are more productive and take fewer sick days – Stanford University Study 2013
A Global Workplace survey of over 15,000 professionals in 80 countries found that 85% of respondents felt their productivity improved with increased flexibility levels (Flex Jobs Annual Workplace Survey).
50% of sick days are as a result of stress and anxiety in the UK alone whilst 77% of workers claim that flexible working arrangements have positively impacted their mental well-being (Flex Jobs Annual Workplace Survey).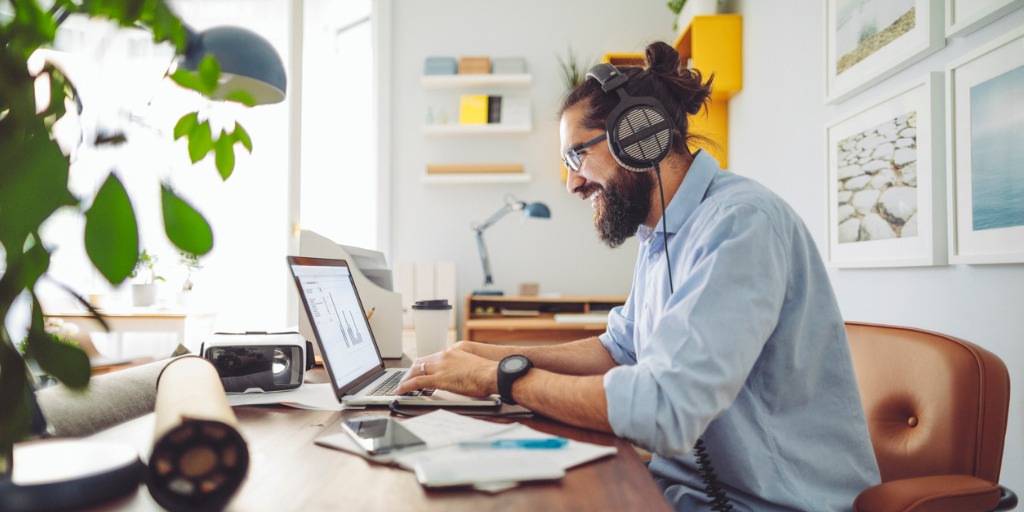 Communicate
This disruption will test the crisis management capabilities of organizations. According to Vanette, there are three key components of a crisis.
A

threat

to

the business

An element of surprise

Shortened decision

making timeframes
It is within this framework that effective communication is required. Whether workforces are being deployed remotely or not, strategic internal and external communication with employees and stakeholders is required.
What does this effective communication look like?
Ease anxieties caused by misinformation
Organizations should share accurate information to demystify fear. For example, the World Health Organization (WHO) is partnering with Facebook and WhatsApp with the goal of sending accurate updates to over 2 Billion users daily.
Sending regular updates about the organizations response to the crisis will be required to uphold transparency during the crisis.
Maintain role clarity
Some employees may not fulfil certain tasks as effectively in remote situations. Employers must accept this and communicate revised expectations. If done correctly, this form of communication can help organizations sustain employee engagement levels and minimize damages to bottom-line results.
Build a resilient workforce
Organizations that can successfully ease anxieties and engage employees throughout the crisis will benefit in the long run. Workforces will need to work independently over the coming months, increasing individual responsibility placed on employees. Strategic, meaningful communication from the top down is vital if this responsibility is to have a positive impact on organizations.
It is important to put people first and business second during this period. Prioritizing effective communication to employees will allow them to look after clients more efficiently. Display empathy and communicate advice around personal and professional aspects of your employee's lives. For example, guide them toward learning around maintaining good mental health during this trying time, or give advice on how to optimize the work-from-home environment. This can go a long way in easing this transition period.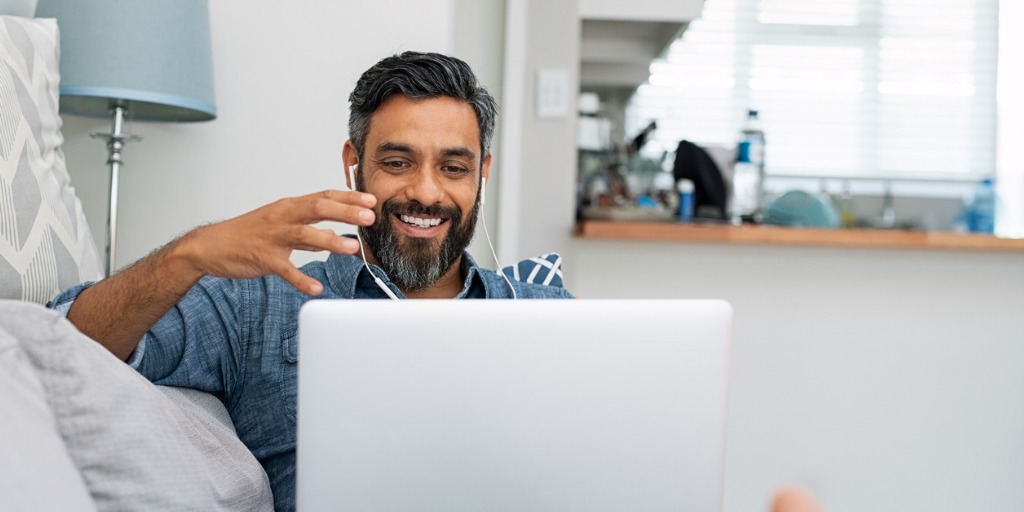 Train
While you may be fearful of a lag in productivity during this trying time, it can (and should) be seen as an opportunity. While there will be a natural reduction in the amount of business taking place, it presents employees with the perfect time to train in on new skills or upskill current ones.
An increase in training activity will require a training structure and a focus on required skills.
Add structure
Building on the point around employee engagement, individual workflows will change during the disruption. Promoting training and development opportunities during this period can help engage employees and add routine to their workday. For example, sales professionals may have a reduced workload during these uncertain times. This could be an opportunity for employers and employees to develop new capabilities and build a more agile salesforce with deepened product and industry knowledge.
Develop the required skills
This is a real opportunity for growth given the importance modern workers place on learning and development opportunities. Likewise, a growing need for businesses to upskill and reskill workers to meet future challenges is emerging. Using this period of disruption to enhance L&D strategies is a potential positive that businesses can take from the crisis.
While the time period of this public health crisis is unknown, the need to train and develop employees remains. Naturally, online learning delivery capabilities take on increased importance for organizations during these times. Providing employees with simple access to learning materials through a central resource will be important for employee engagement and value from learning initiatives is to be maximized.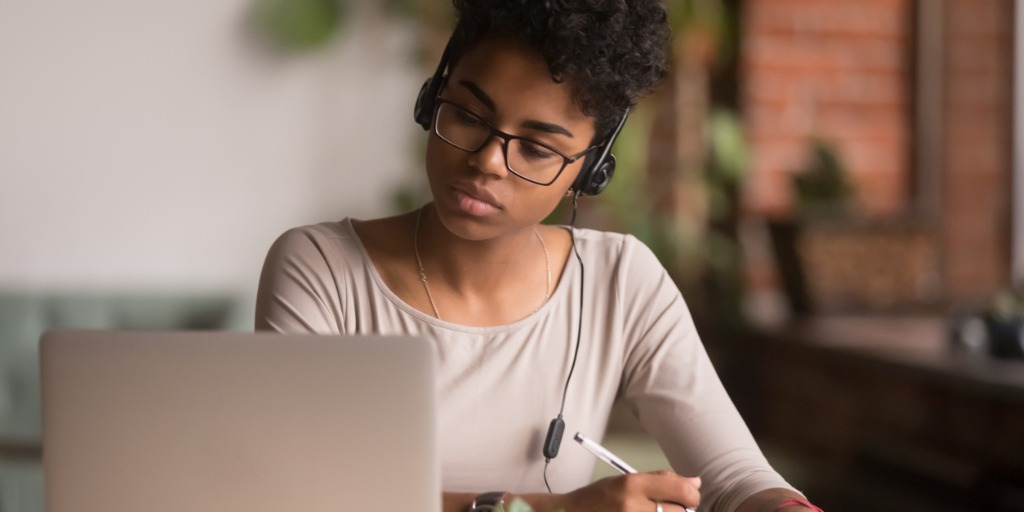 Conclusion
Employers must accept that their business continuum strategies will be tested during these uncertain times. Communicating the right information to their workforces around health, safety, and the wider business strategy is vital to business continuity. Adding structure to the altered workflows of employees through engaging training and development initiatives can help shape new work routines, encouraging the on-the-job learning that modern workers need and desire.
At Intuition, we have over 35 years' experience helping organizations deliver effective online learning solutions to remote workforces. We are eager to support organizations with their training and learning projects during these testing times. If you are interested in learning more about our online hosting solutions click here.
References
https://www.merchantsavvy.co.uk/remote-working-statistics/
https://www.soldo.com/gb/guides/the-2020-guide-to-effective-learning-and-development-strategies/
https://www.icims.com/hiring-insights/for-employers/ebook-the-class-of-2017-job-outlook-report
https://www.gallup.com/workplace/236927/employee-engagement-drives-growth.aspx
https://www.researchgate.net/profile/Steven_Venette/publication/35945622_Risk_communication_in_a_high_reliability_organization_APHIS_PPQ's_inclusion_of_risk_in_decision_making/links/0fcfd5102d136adc70000000/Risk-communication-in-a-high-reliability-organization-APHIS-PPQs-inclusion-of-risk-in-decision-making.pdf
https://www.owllabs.com/state-of-remote-work/2018
https://www.forbes.com/sites/forrester/2018/05/23/millennials-call-for-values-driven-companies-but-theyre-not-the-only-ones-interested/#e527a2f5464f
https://www.pwc.com/co/es/publicaciones/assets/millennials-at-work.pdf