Explaining the Growth of eLearning
Recent decades have seen a significant increase in demand for eLearning. The development of new technologies presents the opportunity for individuals to gain new skills in an easy and flexible way. Even before the pandemic, eLearning was forecast to grow significantly in the next five years to a $350 billion industry. The COVID-19 crisis appears to have accelerated this growth and created a boom in the usage of online learning as corporate organizations, schools, and universities have transitioned to remote work and delivery methods.
The world's education and training centers have also been thrust into the largest eLearning experiment to date with almost all students and employees now working from home where possible. Even top tier universities such as Stanford and Cambridge have made some of their courses available online.
There are several eLearning platforms available from several providers, including Intuition, providing courses on several wide-ranging topics. eLearning is often more convenient and cost-effective than 'in-person' training sessions and as online education evolves and improves it may become a preferred method of delivery.
The rising trend of online learning is likely to continue even once the COVID-19 pandemic has passed and those close to the industry are expecting this rise to only increase. But why?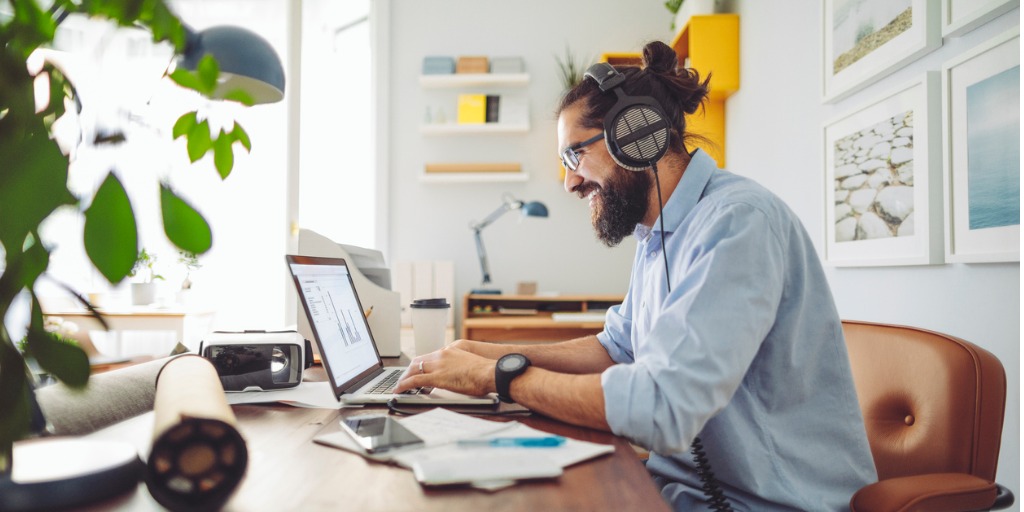 Change Management
One of the reasons behind this growth in demand for online learning may be linked to the rapid changes in technologies and industries, therefore new skills demands are emerging and skills from as recent as five years ago are often no longer relevant.
It is predicted 85% of jobs that will exist in 2030 are yet to be invented. This requires individuals become life-long learners, continuously evaluating their current skill set and reskilling to compete in competitive markets.
Flexibility
The flexible nature of eLearning. eLearning allows individuals to learn at their own pace, around their current schedule, at a time that suits them.
The method of learning online is often divided into small digestible modules so learners can complete a session and learn something new in less than 15 minutes. eLearning's flexible nature allows for longer training to be divided into daily or weekly sessions and spread out over time, meaning learners avoid burnout and are more likely to retain their training materials. Online training also affords individuals the opportunity to learn at their own pace, reviewing materials so they can master their subject.
The current circumstances may have led to a surge in eLearning usage as individuals have more time in their day working remotely to set aside to reskill and develop.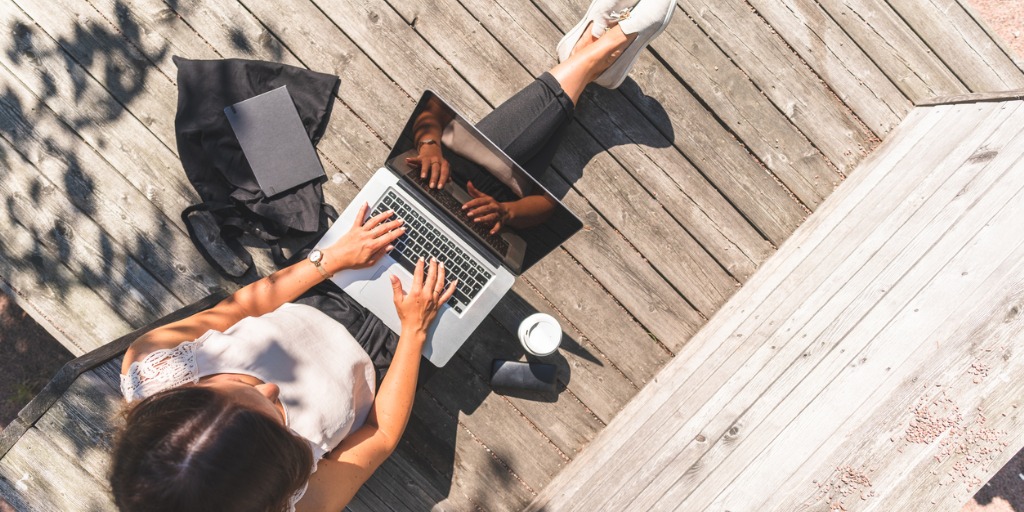 No Geographical Constraints
Another benefit of online learning is that learners can be geographically dispersed, avoiding location-specific training and allowing individuals to scale their skills rapidly, regardless of where they are based.
For example, large organizations can benefit from delivering their onboarding and product training online to a dispersed graduate intake prior to their first day. This is called preboarding and is one method you can integrate into your onboarding program to improve your graduate hiring experience.
Innovation
The use of new and collaborative technologies and a willingness to experiment will lead to a successful online experience.
Dynamic, interactive training methods, gamification, and collaborative projects ensure online training sessions are just as, if not more, engaging as in-person lessons. For example, courses that use video have the highest completion rates and satisfaction. Mobile platforms have created huge data behind online learning, from AI presenting personalized learning paths and delivering most popular content among teammates.
What Does the Future Hold?
As this crisis passes and the world slowly starts to ease restrictions it will lead to a 'better normal' with online learning more widely available. In the future, it will be likely online learning will incorporate augmented reality or advanced technologies to democratize learning, with a high demand for mobile learning. However, there is a lot to consider in our return to 'normal' from keeping employees safe to reskilling for our new world of work.
Many employees are likely to work from home for the foreseeable future and social distancing will make it challenging to have group sessions. Converting to virtual requires substantial consideration and partnering with a digital native might be an organizations best option.
Sources
https://www.ecommercetimes.com/story/86666.html
https://www.forbes.com/sites/ilkerkoksal/2020/05/02/the-rise-of-online-learning/#d36265772f3c