Exploring Remote Internships: Part 1: The Future of Work
With L&D Expert, Debora Jeske
Notes on contributor
Debora Jeske is a work and organizational psychologist in Berlin, Germany with experience in higher education and industry. In addition, she is an adjunct senior lecturer in the School of Applied Psychology at University College Cork, Ireland. She has published extensively on topics such as internships, training, and development at work. Remote/virtual/e-internships have been an area of interest and research for Debora for the past ten years.
The Future of Work
Remote working is becoming more popular due to the COVID-19 crisis which has forced most organizations to employ working-from-home overnight. While this is a disruptive period, technology is allowing workers to remain productive at home in ways that were unimaginable a decade ago.
Our work routine is key to our day-to-day lives, largely determining where we live, how we commute, and the people we interact with most.
In line with developments in remote workplace models, new forms of internships and analyst programs have emerged that can be delivered remotely. Virtual or e-internships allow candidates to be geographically dispersed while most of their onboarding, training, and work is computer-mediated.
Remote employment is reshaping the way we work, and short-term strategies will not suffice – successful organizations need to take this opportunity to create long-term plans considering these recent changes. One major change will be the graduate hiring experience and how it can be improved/adapted to the digital transformation we are all experiencing.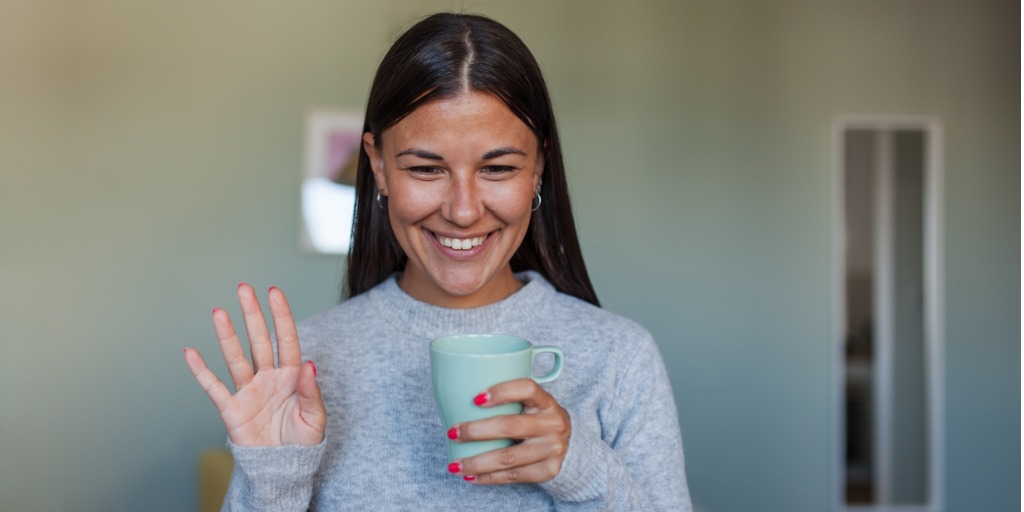 E-Internship Interview With Debora Jeske
We spoke to Learning and Development expert Debora Jeske about her knowledge on remote internships. Debora has published several papers on virtual internships, the most recent exploring mentoring and skills development.
In this interview, Debora provides insight and actionable takeaways for HR specialists and managers when developing and delivering e-internship programs.
Can you tell us what the term 'e-internship' means?
Debora: There are several internship forms. The term virtual internship is often used synonymously with e-internship and simulated internships. However, these two computer-mediated internship forms are quite different in what they aim to do (see further details in Jeske & Bayerlein, 2017, 2018). Simulated internships are what we often identify as literally virtual experiences in a simulated work or performance internship. Such internships are excellent training grounds for those seeking to improve specific skills and to apply their experiences to solve certain problems and tasks. E-internships are an extension of the remote working model to internships. E-internships involve interns and employers to collaborate on projects while both parties are situated in different geographic locations. While traditional internships and simulated internships are usually predominantly open to students, e-internships have been around for well over ten years and offer opportunities to those outside education. This is what sets them apart as well – many professionals seeking more experience in different careers, or those with families, would be hard-pressed to relocate for internships alone. However, e-internships can provide an excellent avenue for these professionals – as well as students – to get more learning experiences that may then help them to transition into employment.
What are your expert tips for organizations implementing e-internships?
Debora: As a first step, I would recommend learning more about e-internships. Many organizations offer webinars and handbooks that can be readily accessed by companies and interns alike. There are also several publications out there that outline best practices for smaller companies (e.g., Jeske & Axtell, 2016a, 2016b). Many resources can be requested directly from the authors or institutions.
Second, e-interns should be treated like any other employee. This means appropriate recruitment, selection and support mechanisms need to be in place. And like any remote worker, they need access to training materials, software, performance feedback, and many more standard provisions. Furthermore, as many of us are finding out as we are sitting alone in our home office, it is helpful to be part of a team, to network, and to interact with others regularly. Provisions are meant to give employees a sense of support, a sense of belonging, these should naturally be extended to e-interns as well. Especially for e-interns, it is easy to drop out and disappear. Showing interest and engaging with the e-intern regularly will help them feel included, rather than excluded.
Employing e-interns represents an excellent learning opportunity for supervisors and organizations alike. E-internships allow employers to source talent globally from all walks of life, with various skill sets, and experience. This means they may have access to expertise and knowledge they would not necessarily find as readily in their own locale – especially when the organization is in more remote regions, islands, or areas where the talent pool is relatively small.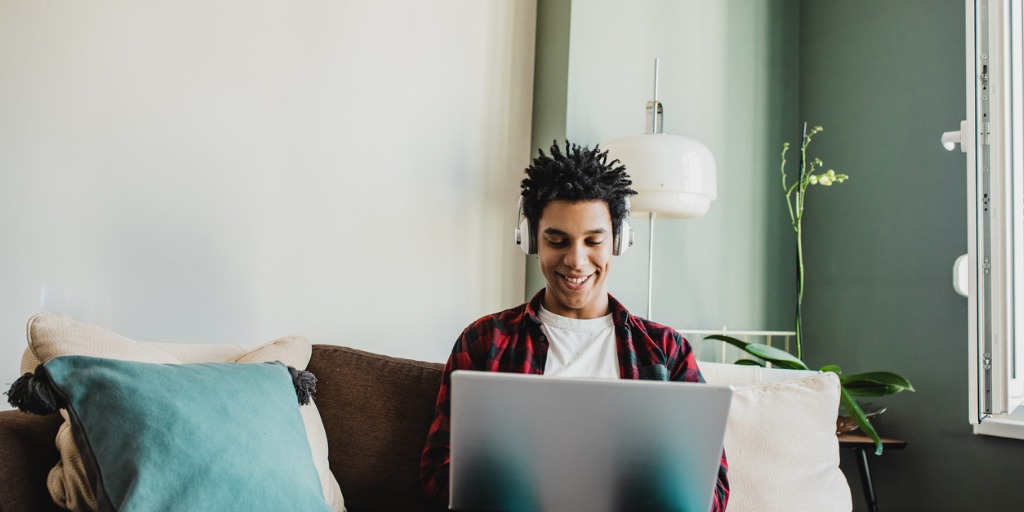 Given the current COVID-19 crisis, do you envisage e-internships becoming more popular in the future?
Debora: This is indeed the case (e.g., see recent post by Adams, 2020). The current situation is boosting the popularity of virtual/e-internships globally – which have been around for 10 years but were not as popular or as mainstream as traditional internships in many countries. The move to remote working is also strengthening and increasing the profile of existing virtual internship providers. These programs involve collaborations with many international banking, consulting, and public entities and have been supported by various investors. Hopefully, with e-internships now going mainstream, more opportunities will emerge in 2020 – replacing many – if not all the traditional internship positions.
In some instances, employers in the e-commerce, as well as tech-sector, have quickly started converting traditional internships into e-internships. Generally, companies that are equipped to support remote working are likely to find this a lot easier. However, not all internship positions can be replaced as quickly as internships are cancelled. An interesting project created by Duke University students is the Project Phoenix (Eanes, 2020). This project was initiated by students who lost their engineering internships. Using their website, employers interested in candidates with data science or software engineering skills can contact the project directly to be connected to potential interns. Given the scarcity of such skills on the employment market overall, this approach is an interesting proactive way for employers to get early access to a pool of potential future hires by offering them projects they can do remotely as e-interns.
It is interesting to note that virtual/e-internships have been most prevalent – before Covid-19 – in countries such as USA and India, both of which also feature many internship sites for virtual/e-internships before 2020. That said, e-internships have emerged in dozens of countries in the last few years. Overall, the pandemic has certainly increased the awareness of employers and potential internship candidates. In the long run, this development will hopefully lead to the acceptance of virtual internships as legitimate, worthwhile, noteworthy, and important learning experiences.
***********************
The world of work is changing more rapidly than ever before, influenced by technological advancements, globalization and wider economic factors. To respond to these changes, organizations must remain flexible. Learning and development is a transformational component addressing new and emerging skills in the workplace. Learning is increasingly becoming more digital, incorporated into learners' day-to-day workflow and readily available. Long-term strategies incorporating learning and a digital-first approach is at the heart of the future of work.
Additional Resources
Intuition (2020). Providing a Remote Intern & Analyst Experience. Making Digital Work. https://info.intuition.com/providing-a-remote-intern-analyst-experience
Bayerlein, L. & Jeske, D. (2017). Student learning opportunities in traditional and computer-mediated internships. Education + Training, 60(1), 27-38. doi: 10.1108/ET-10-2016-0157
Bayerlein, L. & Jeske, D. (2018). The potential of computer-mediated internships for higher education. International Journal of Educational Management, 32(4), 526-537.
Eanes, Z. (2020, April 22). Hundreds of Duke students have lost internships. Now they're creating their own. https://amp-newsobserver-com.cdn.ampproject.org/c/s/amp.newsobserver.com/news/business/article242197741.html
Jeske, D., & Axtell, C.M. (2016). Global in small steps: e-internships in SMEs. Organizational Dynamics, 45(1), 55-63.
Jeske, D., & Axtell, C.M. (2016). How to run successfule-internships: a case for organizational learning. Development and Learning in Organizations: An International Journal, 30(2), 18-21.
Jeske, D., & Linehan, C. (2020). Mentoring and skill development in e-internships. Journal of Work-Applied Management (open access).
[/fusion_text][/fusion_builder_column][/fusion_builder_row][/fusion_builder_container]