Intuition Recognized in Top 20 Online Learning Library List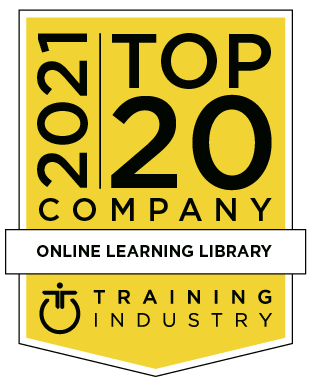 This distinction, which is based on thorough analysis of the capabilities, experience, and expertise of online learning library providers, is testament to the continued trust of our clients and the hard work of Intuition's various teams. 
The announcement was made on June 24th, 2021 by the Raleigh NC firm who are the leading research and information resource for corporate learning leaders. The company prepares the Training Industry Top 20 report on critical sectors of the corporate training marketplace to better inform professionals about the best and most innovative providers of training services and technologies. 
Selection to the 2021 Training Industry Top 20™ Online Learning Library Companies List was based on the following criteria: 
Breadth and quality of courses and content.

 

Quality of features and capabilities.

 

Industry visibility, innovation, and impact.

 

Strength of clients and geographic reach.

 

Company size and growth potential.

 
On the award, Intuition CEO Niall Darby had this to say: 
"We are delighted to be recognized in Training Industry's Top 20 Online Learning Library Companies for 2021. Meeting the constantly evolving needs of our clients remains the driving force behind Intuition Know-How. This distinction is also a credit to the various Intuition teams who work so hard to deliver a top quality product to our trusted clients. We aim to ensure that Intuition Know-How remains the premier digital learning solution for finance companies for many years to come."
While Ken Taylor, the president of Training Industry, Inc. said: 
"This year's Top 20 Online Learning Library Companies are setting the standard for corporate learning libraries by providing comprehensive solutions that include an array of quality courses, resources, learning pathways and more. These companies offer up-to-date and relevant content that businesses need to virtually train and upskill their employees."
This award further bolsters the credibility and positive market opinion of Intuition's premier digital learning library, Know-How which boasts an array of unique and attractive features:
Over 550 tutorials.

Over 250 Excel simulations, case studies, and scenarios.

Updated quarterly with the latest, most relevant learning content.

Used by a wide array of professionals from entry level to C-suite.

Contains accredited learning material which can be used toward CPE requirements.

Used by over 1.5 million financial professionals.

Includes over 1,250 videos.

Is used by 90% of the world's leading financial institutions.

Is fully customizable.

Available to localize.