Exploring Remote Internships: Part 2: Learning Outcomes and Duration
With L&D Expert, Debora Jeske
Notes on contributor: Debora Jeske is a work and organizational psychologist in Berlin, Germany with experience in higher education and industry. In addition, she is an adjunct senior lecturer in the School of Applied Psychology at University College Cork, Ireland. She has published extensively on topics such as internships, training, and development at work. Remote/virtual/e-internships have been an area of interest and research for Debora for the past ten years.
Going Remote and Virtual: How Internships are Changing
The impact of the COVID-19 crisis has disrupted standard workplace models with the traditional learning experience delayed for many. This has led organizations to consider alternatives such as virtual internships being completed remotely with employers (e-internships). Time and place are no longer barriers when considering potential positions due to the growing popularity of remote work and e-internships. This is a model on the rise, with recent research finding 71% of students are open to completing e-internships with employers, adopting remote working practices similar to regular remote workers. Another 2020 survey involving respondents from more than 400 companies also found that 80% of companies were making some changes to their internship programs, which included changing on-site internships to e-internships, in line with remote working practices.
Continuing from part 1 of this series, below is a transcript from an interview with Debora Jeske discussing e-internship programs (virtual internships with employers rather than internships that involve entirely simulated tasks and environments). In this part of the interview, Debora explains the type of work e-internships are most applicable to as well as their typical duration.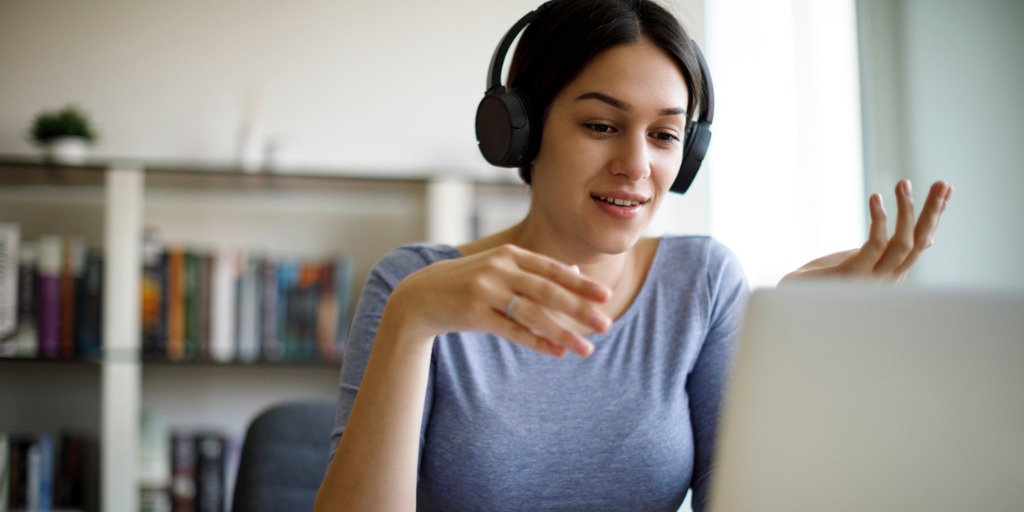 From your research, does the type of work in remote internships affect the learning outcomes for e-interns?
Debora: My research indicated that there are some differences when we explore e-internships, that is, virtual internships that require interns to work remotely with an employer or other type of organization (e.g. such as educational or research institution). E-internships are particularly prominent in those companies where the internship roles require specific technical, analytical, marketing, customer care, and language skills. However, the importance of online education, online counselling, e-health support and related services is increasing – which means more internships opportunities are now opening up. In terms of whether or not any learning occurs, I would say it really depends on the match between what interns are doing (the type and complexity of the tasks or projects they are handling), what they hope to learn (the skills they wish to gain or employ), and how they are supported during their internship (the willingness of supervisors/peers to assist them with advice and resources while also taking on feedback, suggestions and new insights). If all aspects are aligned, the learning outcomes will be greater – for the interns and the supervisors.
Is there a length of time that is most suitable for an e-internship?
Debora: Being entirely computer-mediated, e-internships can be of any duration. Some internships will require full-time work and only last a few weeks (usually six weeks during semester breaks). Other internships may require interns to work ten hours a week and may thus take many more months. E-internships are often taken up by graduates, parents, and career changers – in this case, the semester model typical of traditional internships does not apply. E-internships may start at any time of the year and last typically up to one year. Key is that the internship provides opportunities for learning and should allow the intern to work on comprehensive projects to build their expertise (rather than tiny projects with no learning potential, no interaction or networking opportunities).
The key point that determines the duration of the internship is usually the nature and complexity of the project tackled by the intern (in some cases, they might be working on their own project rather than a larger one), the degree to which they need to be trained extensively for a variety of different tasks over time, and the interest of the employer to test interns as potential candidates for future hiring. In some cases, e-internships are essentially used to trial potential hires before job openings are created. Given that remote working is on the rise worldwide, this talent retention trend will hopefully increase in the future as well, compensating for some of the lost graduate employment opportunities (more about this can be read in a recent survey published by the National Association of Colleges and Employers).
In the case that these interns are students, more restrictions usually apply that affect the duration, type of, and assessment of learning during the internship (e.g., academic credit requirements). Furthermore, in the case that interns work across national borders, legal issues such as taxation and pay rates may need to be considered – which will complicate and lengthen the bureaucratic process. In those instances, longer internships may be more worthwhile options compared to short-term alternatives.
***********************
New Opportunities for Companies
As the digital transformation continues to take hold in many organizations, it is important to embrace new technologies that will support the learning efforts of employees and interns, along with improving in-house digital collaboration. 'In-person' activities such as classroom sessions are limited and may be for some time. 2020 is a learning experience with significant potential to shape the future of work and internships. For example, it is very likely that e-internship programs will complement or even replace some of the traditional internships, allowing individuals to develop their skills from anywhere, at any time of the year.
There are several other future possibilities on the horizon that are worth mentioning. Given the likelihood that college courses and graduate programs will be adapted this coming semester, organizations may also consider delivering e-internships throughout the year, outside of the summer months as students may have more time in their schedules than usual. This gives individuals the opportunity to find rewarding roles, connect with different companies, and gain international work experience. In return, organizations can now digitally connect their internship schemes to their own mentoring and staff development initiatives – setting the stage for mutually beneficial learning experiences for employees and interns alike.
Please note that several resources from Intuition are available online to learn about current trends but also recommendations for remote working – many of which will be useful for managers of e-internship programs as well.
Additional Resources
CIPD (2020). Learning and Skills at work 2020. Mind the gap: Time for learning in the UK.
https://www.cipd.co.uk/Images/learning-skills-work-report-1_tcm18-79434.pdf
National Association of Colleges and Employers (2020). Coronavirus quick poll.
https://www.naceweb.org/talent-acquisition/trends-and-predictions/coronavirus-quick-poll-preliminary-results/