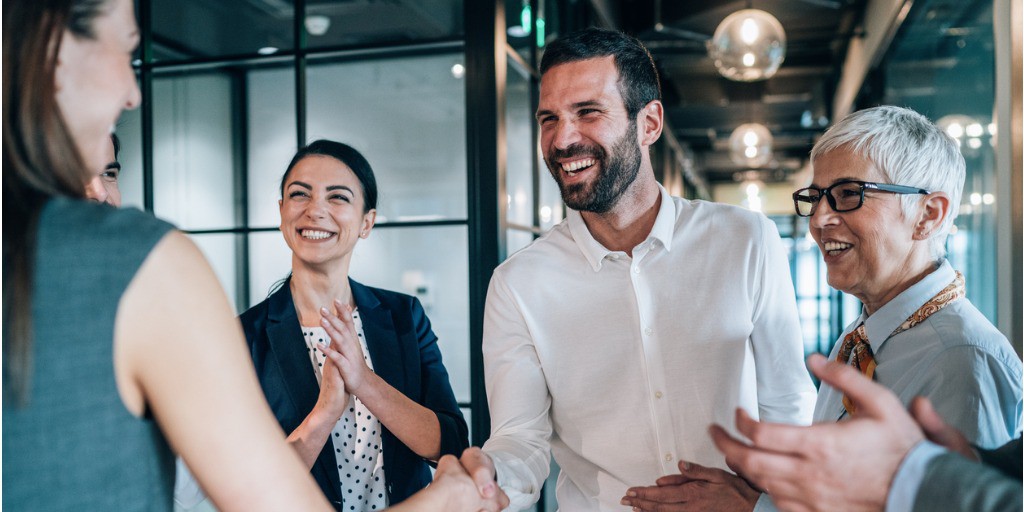 How to Maintain Momentum for Onboarding Programs
Benefits of implementing a strong onboarding program
"Employee engagement is the emotional commitment the employee has to the organization and its goals." - Forbes
An effective onboarding program is paramount for employee engagement.
Research has shown the link between effective onboarding and employee engagement. The ramifications of a poor onboarding program are significant as employees with a negative onboarding experience are twice as likely to leave a company.  Employees are also more likely to leave companies who have not integrated a training aspect into their onboarding program as they feel ill-equipped for their role.
The Harvard Business Review reports the following statistics that indicate the need for companies to invest in their onboarding programs:.
Nearly 33% of new hires look for a new job within their first six months on the job (among Millennials, that percentage is even higher … and it happens earlier).
Twenty-three percent of new hires turn over before their first anniversary.
The organizational costs of employee turnover are estimated to range between 100% and 300% of the replaced employee's salary.
It typically takes eight months for a newly hired employee to reach full productivity.
The main company benefits of achieving a successful onboarding experience for new hires are: 
Impact on engagement
Time-to-performance/productivity
Employee retention
Improved profitability
Greater employee loyalty
Reduced absenteeism
Improved company culture due to low staff turnover and engaged employees.
To retain talent, it is imperative that the new hire's first year is a positive and productive experience. Most of the reasons for leaving stem from a misalignment between what the employee was expecting and the reality of life at the company. Having a standardized onboarding process results in companies experiencing  62% greater new hire productivity, along with 50% greater new hire retention. Companies who invest in developing onboarding programs for new hires that meet their learning, technical, and social needs reap the benefits from a culture and cost perspective.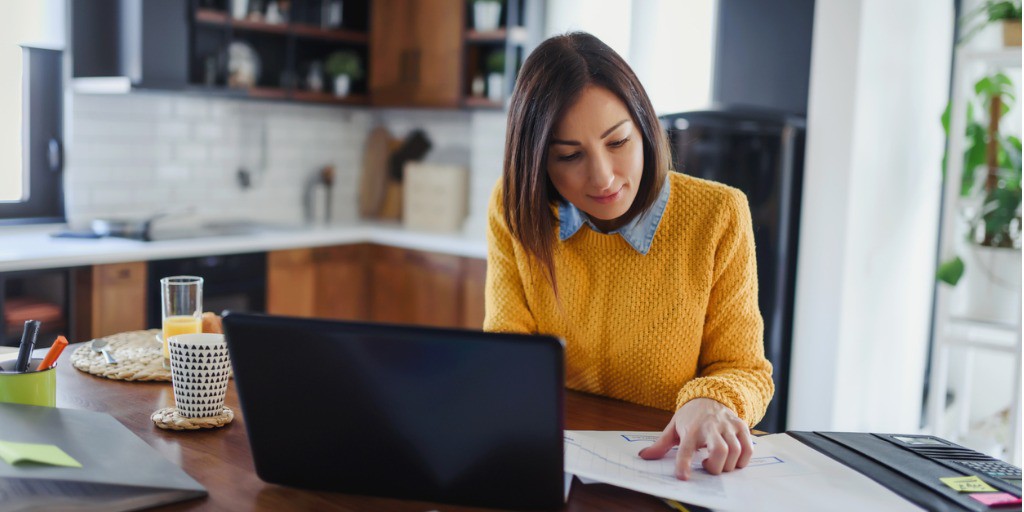 Pre-boarding is the transitionary period from the time a new hire signs the contract to their first day of work. This is a vital time to initiate communication with the new hire to engage them and build enthusiasm.
Pre-boarding through eLearning is an effective training method to bring new starters up to speed before they even set foot in the building. A memorable introduction is essential as this will be their first impression of the company and will generate excitement for their first day.
The pre-onboarding stage has many benefits, not just for the company, but also the new starter. It saves time and money, enhances corporate culture, but in addition to that it provides clarity and confidence and gives an insight to the company.
At this stage the new starter is likely to feel more motivated and productive before starting their role.
Four tips to maximize engagement during pre-boarding: 
The Right Tone: Use a friendly tone that also provides clear information.
Human Aspect: Paint a "human" picture of your company and connect via conversation. Use a helpful or friendly face and share real stories from employees on the team that provide their experience of what work is like. This will help new hires feel more connected before the first day even starts.
Personalization: Use targeted content that uses the new hire's work location or team and provide enough space for them to make comments and ask questions.
Clarity: Pre-boarding provides better clarity for new hires through the consistent and structured communication from the company. Engage the new hire by providing them with relevant documentation prior to their start. Help new employees accelerate to their required performance level by setting clear expectations during the pre-boarding stage.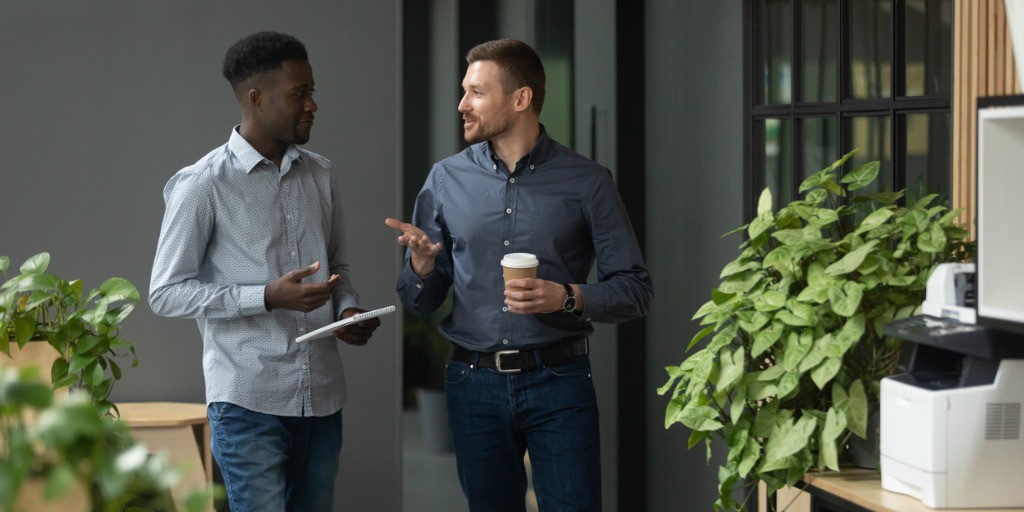 Onboarding – the first few weeks
There are several measures a company should take in the first few weeks of a new hire's contract that can ensure successful integration and enhance employee retention and satisfaction.
Buddy Program  
Cultivating social connections is widely accepted to be one of the staples of life satisfaction, and this extends to the workplace.
Buddies in the workplace constitute a trusted point of contact and someone who can educate the new hire in a more informal style about the day-to-day processes.
Buddies also play an important role in the cultivation of social connections at work by bridging social gaps and introducing the new hire to other employees.
Other advantages of an onboarding  buddy for a new hire are: 
Contextual awareness: Employees need a base-understanding of the essence of the company that goes beyond the organizational handbook. This can include unspoken social cues, company cultural cues, and role specific knowledge.
Productivity: Buddies provide extra knowledge about the role and aid the forging of social connections.
Job satisfaction: A buddy increases overall job satisfaction due to greater social connections, role specific knowledge and company integration.
 Onboarding: Three tips to maximize engagement: 
Diversify the onboarding between culture and technical training: Exposing new hires to both aspects will give them a well-rounded introduction to the company culture, vision, and their specific role.
Customized training: Ensure training is specific to the new hire's role and their individual skills or skills gap. Rolling out a generic onboarding program that is not specific to an employee's role will deter learner engagement. A skills gap assessment provides insight into the new hire's training needs. Learning Experience Platforms (LXPs) focus on the experience of learning and are effective in championing the personalization of learning, enabling the implementation of program specific to the new hire's learning needs and avoiding the generic.
Check-In: Ensure there is frequent monitoring of the new hire's onboarding progress. It is important to ensure they are not experiencing any issues or obstacles that will hinder their engagement.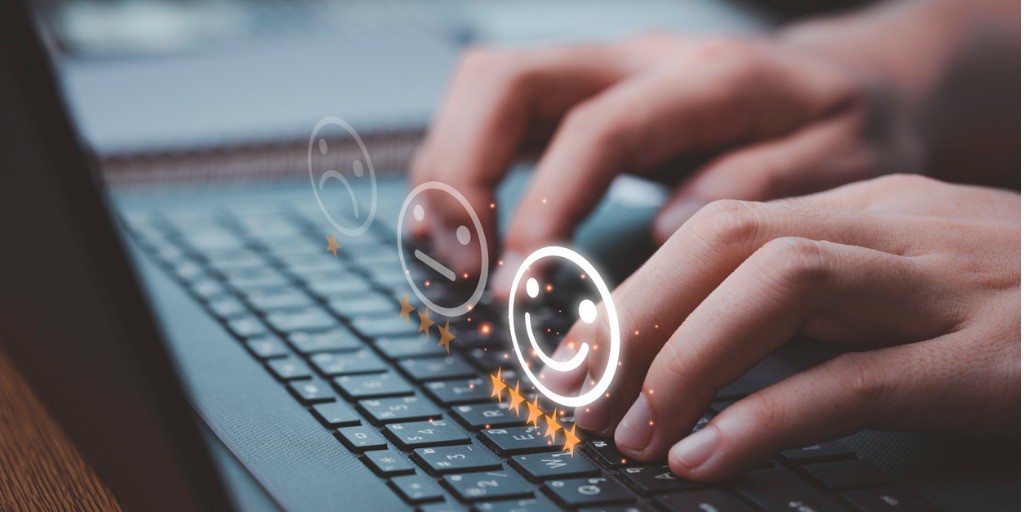 What to do after onboarding – next steps
The onboarding program should not be just a 'task to tick' for new recruits. It should be their kick-start in the company and their stepping-stone for future career progress. In our previous post on  How to Maintain Momentum for Learning Programs  we discussed strategies for maximizing knowledge retention and engagement after the program. While all these tactics are relevant for any learning program, when it comes to onboarding it is important to consider some additional elements.
3 tips to maximize engagement after onboarding: 
Gather Feedback: Show that the organization cares about making the program useful and meaningful by gathering feedback. This is particularly relevant for onboarding programs as new recruits may come from a wide variety of backgrounds and experience levels, so this will help ensure the program works overtime for new generations as well as more seasoned employees.
Provide 'next steps': If the objective of onboarding is the completion of the program, it is unlikely that users will further engage with learning after the program ends. Provide clear next steps for learners, such as training that focuses on upskilling on different areas of the business, or furthering the knowledge gained during onboarding. If the onboarding program aims to provide a baseline knowledge of important topics, then provide intermediate and advanced courses on that topic. If the onboarding is role-specific, then provide a career plan and supporting learning to achieve the knowledge to progress in their role.
Remind employees of the importance of learning and the resources available: It is easy for employees to forget about training after the onboarding period, as they get stuck into new projects and day-to-day tasks. Remind employees of what resources are available to them through a monthly newsletter or ask managers to include learning as part of weekly / monthly meetings.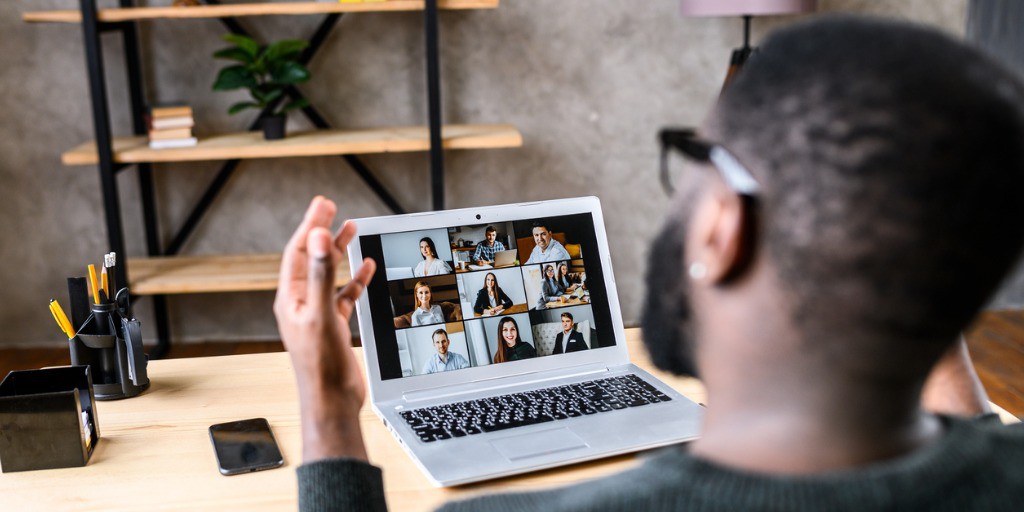 Onboarding during a pandemic
There have been many challenges to employee and learner engagement during the pandemic such as a lack of society connectedness and disruption to normal working processes. However, there are many tools and techniques that can be used to both maintain and maximize engagement during virtual onboarding.
Blended learning: The most common and successful technique is blended learning. Blended learning works best when the trainer provides consistency learning delivery, but also taking the audience and learner environment into account and adapting the program to ensure the best results. Introducing this 'people-centric aspect' helps the learning program become more engaging and personable, by enabling the audience to connect with both the trainer and learning in the way that suits them best. Modalities that could be used include: micro-learning, video-based content, text, podcasts, traditional eLearning, case studies, presentations, group work, virtual webinars/lectures, one-to-ones, etc all of which need to be regularly updated
The online environment: An online environment requires a new skillset. Instructors must be strong virtual communicators and practice being themselves on camera - an attention-holding, confident and personable self. See our article "Three Tips to Help You Deliver an Engaging Virtual Presentation".  Augmented Reality can be useful as part of an onboarding program and will create an interactive learning experience by cleverly incorporating computer-generated graphics with the real world, ensuring the addition of the human element to improve processes.  Further information can be found within this article identifying the 5 C's of successful onboarding during the pandemic.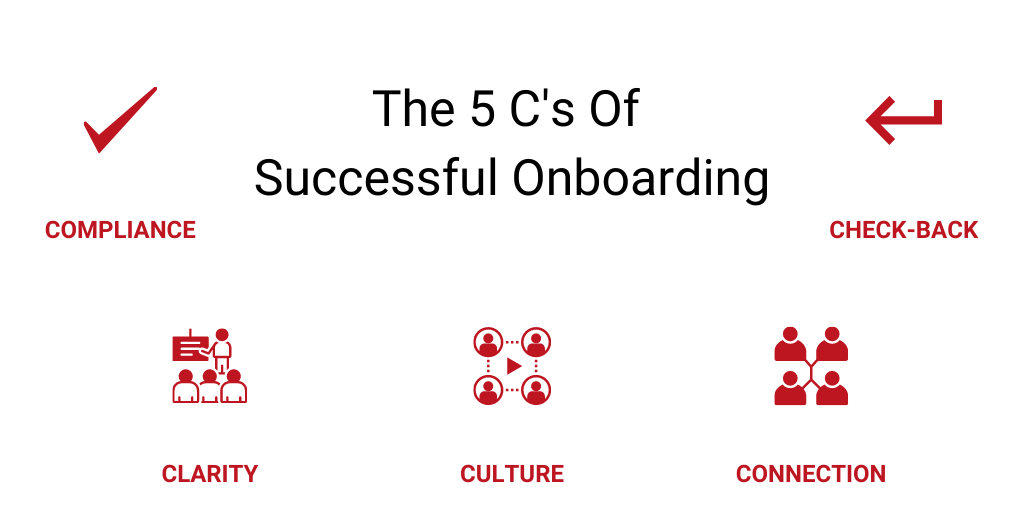 This article is the second of a blog series around improving learner engagement and training program success. Keep up to date with this series over the coming weeks for more articles detailing learner engagement for different career stages, sectors, and organizational learning cultures. Click below to download our guide on 'How to Maintain Momentum for Learning Programs'.
References:
https://hbr.org/2015/03/technology-can-save-onboarding-from-itself
https://elearningindustry.com/learning-experience-platform-enhances-employee-onboarding