Virtual Onboarding Best Practices: 5 Underpinning Principles
The world of onboarding has been turned on its head over the past year, increasing the importance of virtual onboarding best practices.
In 2020, with an aggressive shift to virtual, firms were forced to develop and execute onboarding programs with the aim of simply surviving a tumultuous year.
In 2021, it is clear virtual is here to stay and with this knowledge, firms are now looking to create onboarding programs capable of creating a thriving work environment for new hires.
To make this shift from surviving to thriving, increased attention must be given to these now virtual onboarding programs.
Traditional onboarding best practice recommends using the 5 C's as guiding principles to help organizations onboard successfully.
Even accounting for the shift to virtual, these principles still apply and are arguably now more important than ever before.
The 5 C's are:
Compliance
Clarity
Culture and Connection
Check-back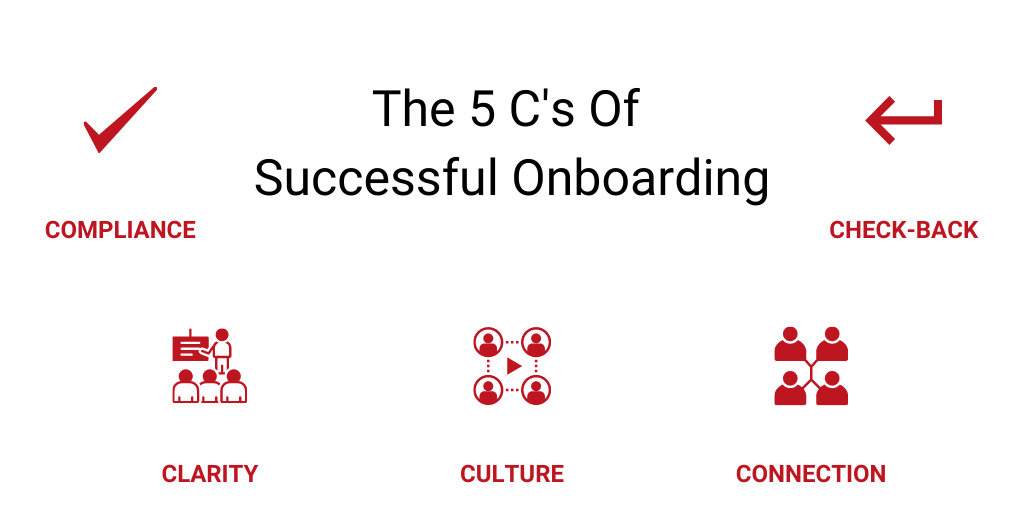 Organizations are often bound by regulations and compliance, particularly in the finance industry.
For example, adhering to applicable laws requires the completion of mandatory training. Failure to complete this training results in financial sanctions and reputational harm.
From day 1 of a virtual onboarding program, it needs to be made clear to new hires why this training is important, and how it should be taken.
Why: Often treated as a box-ticking exercise, taking the time to explain the importance of compliance to new hires early can help express its importance to their roles and the wider business. This can help organizations build a positive compliance culture.
How:

While traditionally training and tests could be taken in test centers, the only option for today's organization is to assess employees online, strengthening the need for a virtual onboarding solution.
The virtual onboarding process can help highlight the importance of maintaining high standards for both the organization and the new hire early in their journey. This can help management portray compliance as a cost-saver rather than an expense.
Key stat: Over $27 Billion in fines have been sanctioned as a result of breaches in Anti-Money laundering regulation and know your customer standards since the 2008 financial services crisis.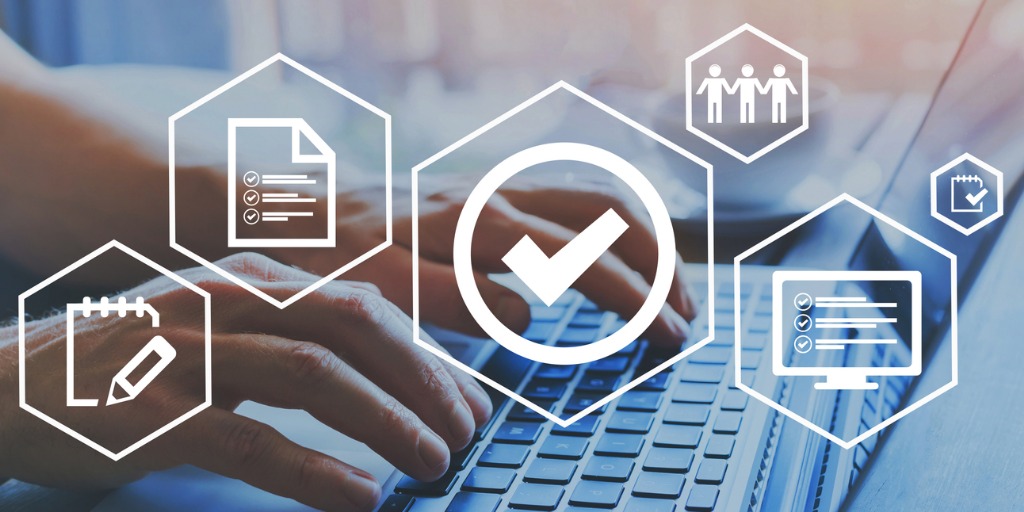 Organizations must set clear expectations to ease the concerns of newcomers, helping them contribute toward organizational objectives quickly.
Organizations can enhance clarity during the onboarding process by communicating specific job aspects (safety, resources, job performance) at strategic points in time.
Some key questions around job aspects include:
Have they completed the necessary documentation?
Have they studied relevant health plans?
Is their workstation satisfactory?
Do they understand their role?
Do they understand the goals set by management?
Do they understand how to use the needed technology to execute their role?
This need for clarity around role and expectations has been heightened in response to the ongoing digital revolution. While there are many advantages to the shift to remote working, such as cost reductions and increased productivity, there is a strong threat of a disconnect between an employee and the company's expectations of the employee while working from home.
The implementation of a strong virtual onboarding program clearly communicates key organizational info and expectations despite the new hire having never set foot in the company office.
A disconnect between employee and company can lead to a disengaged worker, which can prove troublesome for organizations.
For example, research has found disengaged employees are statistically less:
Productive
Motivated
Innovative
Likely to stay in their role
Ultimately, disengaged employees are an avoidable expense. By implementing a robust and comprehensive virtual onboarding solution, firms can ensure new hires who are based remotely remain engaged with their work and are successfully integrated as a result.
Key Stat: Companies with a highly engaged workforce are 21% more profitable.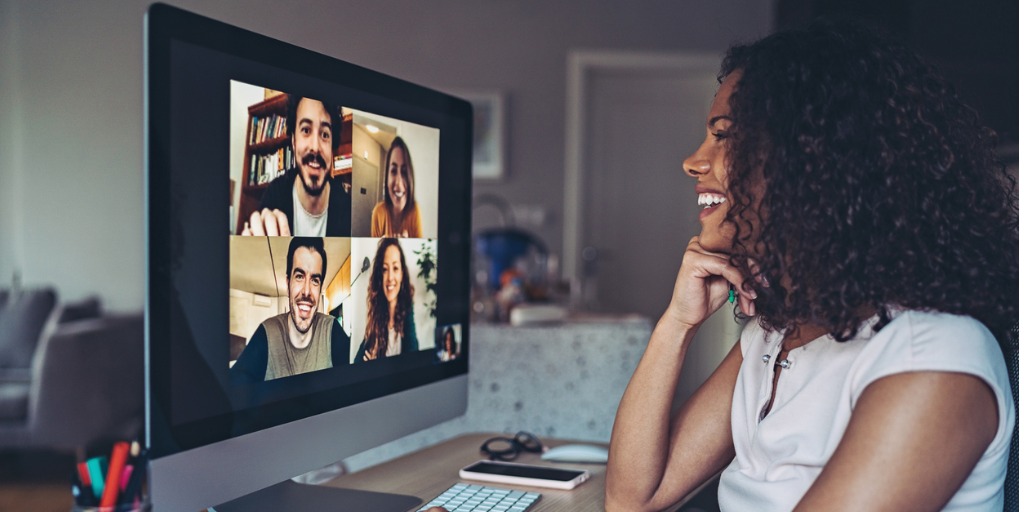 3/4 Culture And Connection
Research from organizational psychologist, Jessica Pryce Jones, estimates that the average employee works over 90,000 hours in their lifetime. With such a large contact time between employee and company, it is vital a connection is sparked between the two.
Culture drives this spark and considering the shift toward virtual, is now more important than ever. For a new hire to understand the inner workings of their new firm, including company ideals, goals, attitudes, and practices, a strong onboarding program needs to be in place. One capable of accurately communicating the feel of an office environment, minus the office.
Important documents such as virtual employee handbooks should be distributed early on during the onboarding process to communicate the mission, vision, and values of an organization. Incorporating regular virtual sessions with relevant management and organizing online team bonding exercises is an important part of the virtual onboarding experience.
Whatever way organizations decide to showcase their culture, it remains important they are consistent and clear in their messaging. Otherwise, organizations risk the consequences of poor company culture and the associated sub-optimal business outcomes, including:
Poor Leadership practices that stem from unethical behaviors which are not in line with organizational values. Such behaviors are hard to rectify and can spread rapidly through organizations. In contrast, research has shown that rewarding ethical behavior breeds a culture of high-quality compliance.
Unhealthy competition among workers: A culture of collaboration should be encouraged, rather than competition. Promoting collaboration early on is the first line of defense against this outdated culture that leads to employee burnout and turnover. The virtual nature of work now makes team collaboration even more difficult, highlighting the need for an effective onboarding infrastructure.
Financial and reputational damage associated with poor enforcement of company culture and values such as regulatory sanctions and loss of trust with consumers.
Key stat: 46% of job seekers say company culture is an important consideration when job seeking.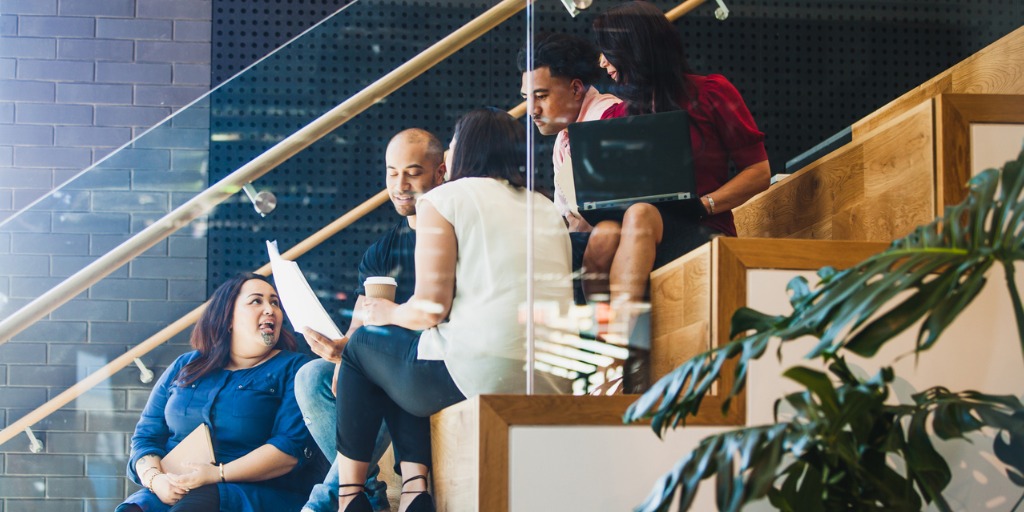 Working from home is isolating for existing employees. Imagine what this feels like for a new hire who cannot shake the hand of their manager or go for a cup of coffee with their team?
Regular communications with new hires have gained increased importance as a result, none more so than the checkback.
A common failing of onboarding initiatives lies in the check back process. Even the most thorough onboarding plan can fall victim to the prioritization of deadlines.
Penciling follow-up dates (e.g. 30, 60, and 90 days) into a new hire's calendar and conducting thorough check backs on these dates highlights organizational commitment to employee growth and development.
The reality is digital natives are used to getting information quickly and easily. They want to be in the know on their career and company, and furthermore, they want to shape their progression more than any other generation.
Given the knowledge gaps that will undoubtedly arise as a result of remote work, business leaders need to ensure new hires are in regular contact not only with their team, but the more established members of the company as well.
An open line of communication is the answer to this common onboarding failure. Busy periods at the end of each quarter can pose a challenge to this requirement. However, if retention statistics are to improve, this is an area that needs to be prioritized.
Strategic email and video communication can help financial institutions manage a high volume of new hires.
Key Stat: Businesses with effective communication strategies are 50% more likely to have lower employee turnover.