Exploring Remote Internships: Part 3: Virtual Mentoring Tips for Success
With L&D Expert, Debora Jeske
Notes on Contributor: Debora Jeske is a work and organizational psychologist in Berlin, Germany with experience in higher education and industry. In addition, she is an adjunct senior lecturer in the School of Applied Psychology at University College Cork, Ireland. She has published extensively on topics such as internships, training, and development at work. Remote/virtual/e-internships have been an area of interest and research for Debora for the last ten years.
Virtual Mentorship: The 'New' Normal?
COVID-19 has brought unimaginable global disruption. Most workplaces have reacted to the crisis, swiftly moving to remote employment. Most have embraced new technologies and new forms of communication, creating new ways of collaborating with teammates.
As for employees, some may feel more productive than ever with time saved on their daily commute and an increased focus on their upcoming goals. Others may be struggling with the 'new normal', finding it difficult to structure their day, missing face-to-face interaction with colleagues and clients, and many burning out from over-working. This disruption, be it positive or negative, provides an opportunity for mentors to reinvent how they operate and interact with their mentees.
We spoke to learning and development expert Debora Jeske about her knowledge around virtual internships.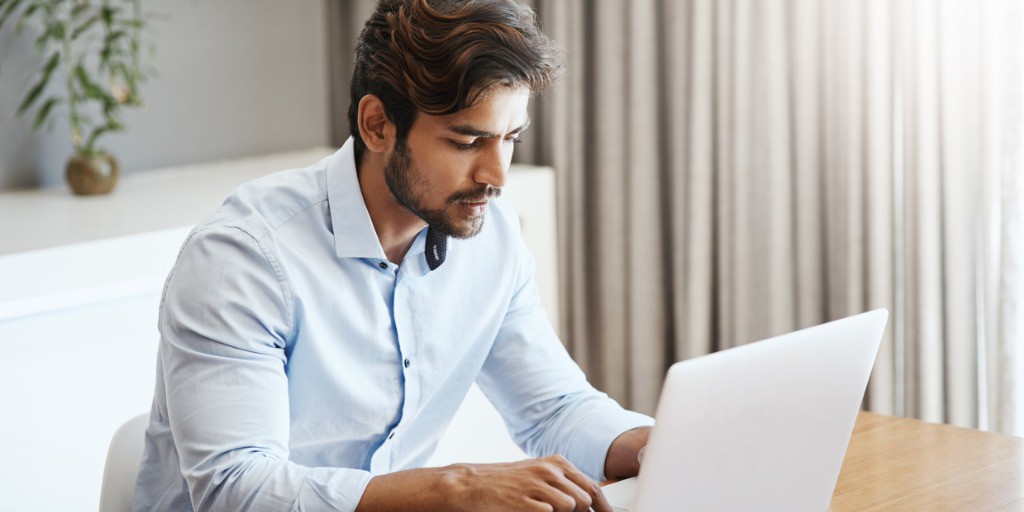 What role does a mentor play during an e-internship?
Debora: The key point of any internship is that the intern gets the necessary experience and learning opportunities to transition into employment later on (often with the same employer). Mentors are role models who have the career experience to assist interns in their journey and enables them to explore future opportunities. As a result, they are an excellent way to attract talent toward internships.
While mentors may be the supervisors responsible for overseeing the project and supporting the intern, they may also be designated staff, clients, or even suppliers of the organization. In the case of remote arrangements such as virtual internships, I have come across several internship providers who find suitable mentors from inside and outside of their organization. Key is that these professionals have the expertise in specific areas of interest to the mentee, and are willing to mentor interns during their internship. In addition, mentors may be excellent support mechanisms for individuals new to a sector, industry, or field. In return, mentors often gain new insights and perspectives in turn. For example, they might also learn more about the career plans of future talent, their motivation to work for different employers, and new developments in education and industry.
Mentoring therefore provides a valuable opportunity for interns, above and beyond the learning experience, internship certification, and networking benefits.
Do different styles of mentoring produce different outcomes?
Debora: In one of my studies, I looked at mentoring in e-internships (Jeske & Linehan, 2020). Having been a mentor to e-interns myself over the years, I was curious to see how duration of e-internships and skill development related to mentoring. Our survey results indicated that mentoring was offered to many interns, regardless of internship duration or the number of hours worked by e-interns. This is very promising and suggests that many internship providers are aware of the benefits that mentoring can generate for the intern as well as the employer. Indeed, further analysis showed that those with mentors reported a greater increase in communication and strategic problem-solving skills compared to those e-interns who were not mentored. Those who were mentored also reported that they were given the opportunity to share information and knowledge with co-workers as well as the option to help others in the organization. These findings indicate that mentoring generally will improve the learning and networking experience of e-interns.
Mentoring may, of course, depend on the match in interests between the mentee and mentor. The availability of the mentor may further influence how satisfied e-interns are with mentoring. As a result, there may not be a one-size-fits all solution. Instead, frequent communication, clear expectations, and performance management can help to optimize outcomes for both interns, supervisors, and mentors.
What are your expert tips for individuals that are e-interns?
Debora: Like most of us who are working remotely, e-interns need to learn new skills and tools on the go.
For those who are interested in virtual internships with employers (e-internships), I can offer the following advice:
From the outset, e-interns need to clarify their expectations with their internship providers. In other words, e-interns need to know and communicate what they hope to gain by completing the internship. This might vary quite significantly (e.g., certification, training, new portfolios for future applications, specific learning experiences, networking opportunities, recommendations, or a job offer). Furthermore, both interns and supervisors need to be clear how and on what schedule they communicate, what kind of support or interactions are expected and with whom (clients, peers, other employees). In return, e-interns must be clear on what they can bring to the table – language skills, technical and analytics expertise, specific software skills, market insights, flexibility, networks, product ideas, and many more. The competition for e-internships will increase dramatically as more and more candidates will seek to gain such positions. So, get ready for that sales pitch.
Just a word of caution, however, e-internships do not suit everybody. To succeed, a certain degree of discipline, a strong sense of responsibility, proactivity, willingness to self-train and great communication skills are all needed. Furthermore, as we all know – now that we are working remotely – it is important to consider your work context (your home) and learn how to manage work independently and sometimes entirely on your own (especially when your work schedule does not overlap with the work schedule of your supervisor, fellow interns or mentor). However, learning to take responsibility for one's own projects, being proactive about scheduling, actively requesting feedback and managing reporting flows – all these are skills and learning experiences that will support interns' later transition into future employment. For further advice, you can consult online guidance around mentoring remote workers as many of these tips are also applicable for e-interns.
Additional Resources:
Crowley, L. (2020). Exploring Remote Internships: Part 1: The Future of Work. https://www.intuition.com/exploring-remote-internships-part-1-the-future-of-work/ (posted 16 July 2020).
Crowley, L. (2020). Exploring Remote Internships: Part 2: Learning Outcomes and Duration. https://www.intuition.com/exploring-remote-internships-part-2-learning-outcomes-and-duration/ (posted 31 July 2020).
Jeske, D., & Linehan, C. (2020). Mentoring and skill development in e-internships. Journal of Work-Applied Management (open access article).
Jeske, D., & Axtell, C.M. (2018). The nature of relationships in e-internships: A matter of psychological contract, communication and relational investment. The Journal of Work and Organizational Psychology, 34(2), 113-121 (open access article).